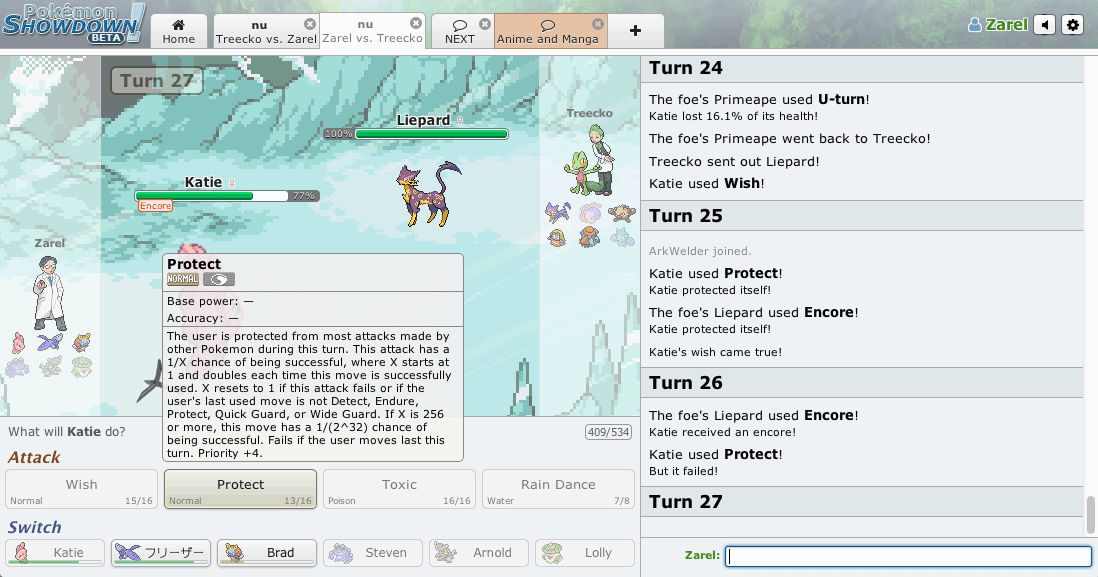 Pokémon Showdown is a Pokémon battle simulator. Play Pokémon battles online! Play with randomly generated teams, or build your own! Fully animated!
Links
Typhlosion, NUPL VI, 1v1 & RU Bans
For those that missed it, Typhlosion was quickbanned from PU.
NeverUsed Premier League VI is still accepting player signups.
Give your quick draw a work out with this analysis of 1v1 movesets.
And finally, RU has banned Houndoom-mega, Entei, and Mienshao.
Stay frosty.
—antemortem on Apr 19, 2018 Permalink
PU Suspect Test & NU bans
PU is suspecting Magmortar. The requirements needed to vote is a GXE of 80 with a minimum of games of 35 and the suspect period will last until Sunday, April 22nd at 11:59 PM EST (GMT -5).
Also Abomasite, Bruxish, and Cameruptite are now banned from USUM NU.
—Ridaz on Apr 14, 2018 Permalink