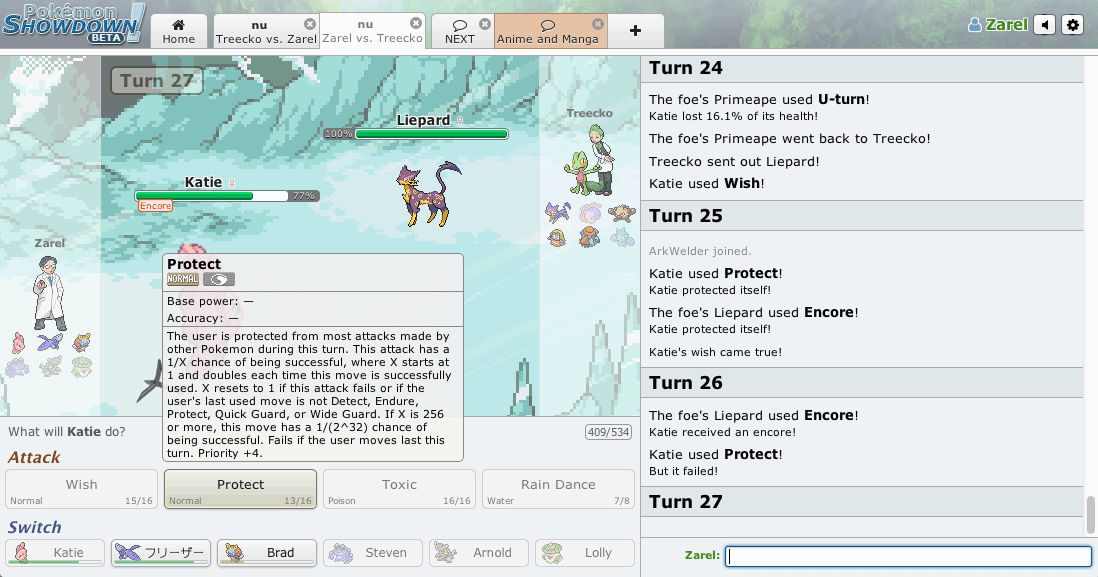 Pokémon Showdown is a Pokémon battle simulator. Play Pokémon battles online! Play with randomly generated teams, or build your own! Fully animated!
Links
UGM, CAP and other acronyms
UGM, or "Ultimate Gaming Month", is back with it's 3rd edition starting on December 11th! In UGM you will be competing against other players in 6 different game rooms for a chance to be #1! Join for a chance to win prizes such as Steam keys, a Smogon custom title, a custom avatar, and even a $20 dollar gift card. Check out UGM 3's thread for more info.
Additionally, CAP 23 Pajantom has recently been finished. If you want to give this new Spirit Shackling Ghost / Dragon Pokemon a try, hop onto the CAP ladder! Additionally, the CAP Playtest Tournament is accepting sign ups until the end of Wednesday, December 13th.
—bumbadadabum on Dec 11, 2017 Permalink
Smogon Maintenance
The Smogon forums are back up!
—antemortem on Dec 10, 2017 Permalink