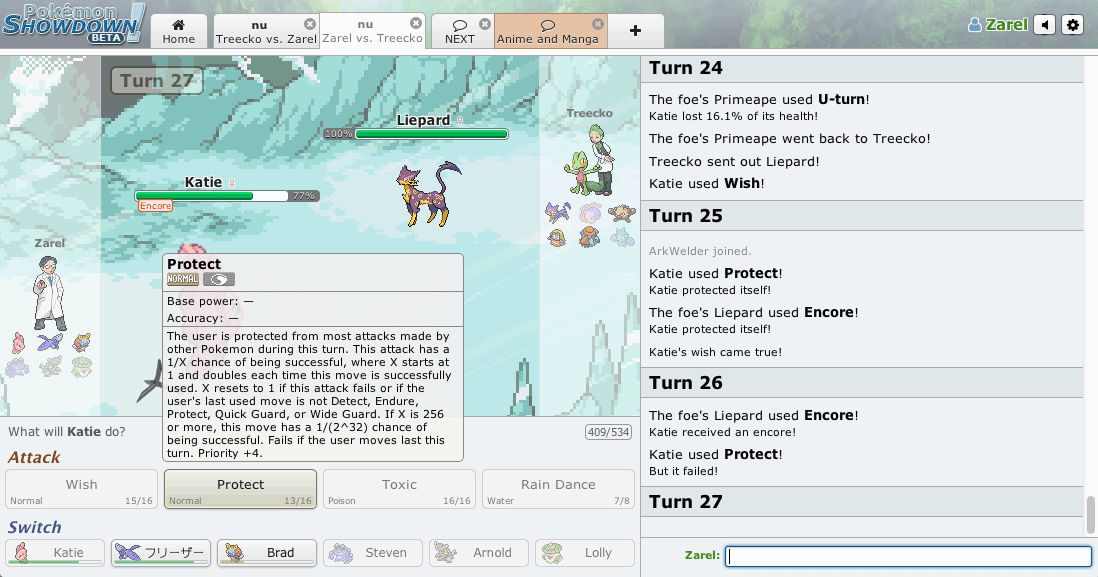 Pokémon Showdown is a Pokémon battle simulator. Play Pokémon battles online! Play with randomly generated teams, or build your own! Fully animated!
Links
Hindi Room & Community Anime Watching in A&M
We have great news for all of our Hindi speakers. After flying low for a while, the Hindi room has now gone public! Wahin milte hain aap sab se ~
Don't forget to stop by the Anime & Manga room where we'll be hosting several shows like My Hero Academia at specific times over the weekend. Hope to see you there!
—ant on Apr 25, 2018 Permalink
Renaming tier ban lists
We are renaming tier ban lists: BL is now UUBL, BL2 is now RUBL, BL3 is now NUBL, and BL4 is now PUBL. The new naming reflects that, for example, UUBL Pokemon are UU by usage but banned from the corresponding format (and thus only playable in OU, Ubers, and AG).
—Hikari on Apr 24, 2018 Permalink