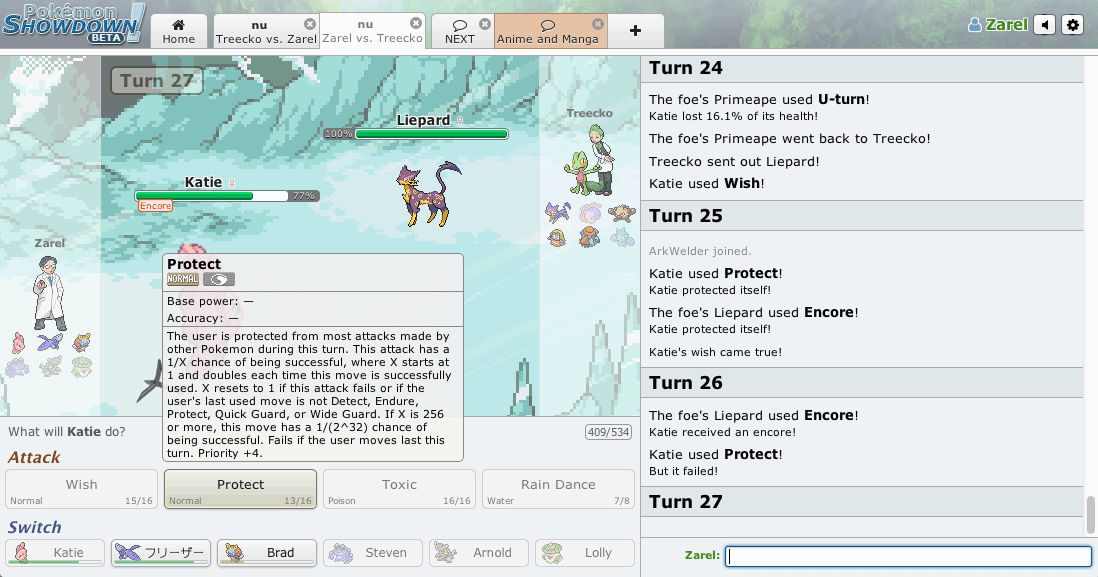 Pokémon Showdown is a Pokémon battle simulator. Play Pokémon battles online! Play with randomly generated teams, or build your own! Fully animated!
Links
Random Battles Room
Love playing Random Battles and other randomized formats where you don't have to make a team? Random Battles is a new public room that hosts constant discussion about and tournaments of randomized formats.
—HoeenHero on Mar 18, 2018 Permalink
Smogon Tour Season 25 & UU Suspect Test
The 25th Season of the Smogon Tour is starting on Friday, March 16th. Come join USM OU, ORAS OU and BW2 OU Live Tournaments every Friday, Saturday and Sunday at 6, 4 and 2 PM EDT respectively for the next 9 weeks. The first weekend is all USM OU!
Also, UU is suspecting Mega Slowbro.
—EV on Mar 9, 2018 Read more