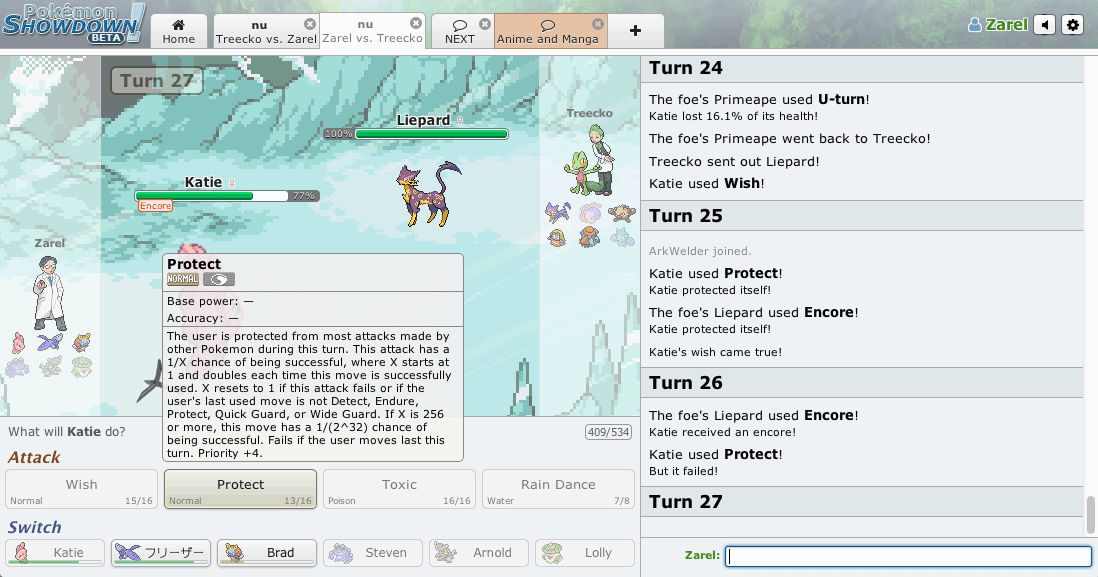 Pokémon Showdown is a Pokémon battle simulator. Play Pokémon battles online! Play with randomly generated teams, or build your own! Fully animated!
Links
CAP26 - Equilibra Released
The Create-A-Pokemon Project has finished its three month process of building a competitive Doom Desire user: Equilibra! Its Steel/Ground typing combined with Levitate give it many opportunities to come in during a match.
Check out this thread to see how we made it, this replay to see it in action, and the CAP Project Room to come test it with us. The CAP Metagame is hosting a Playtest Tournament where you could win a mug. Enjoy!
—Birkal on Jun 21, 2019 Permalink
VGC North American International Championships & Battle Spot Special 16: BSS UU
The VGC North American International Championships are happening from June 21-23 in Columbus, Ohio! VGC 2019's Ultra Series is in full force, and this is the last chance for players to grab Championship Points and prize money before the World Championships in August. You can find more details here. Catch the action live on Twitch here.
The next season of Battle Spot means a new Special ruleset; this season is BSS UnderUsed! Find out which Pokémon are eligible here
—HoeenHero on Jun 17, 2019 Permalink