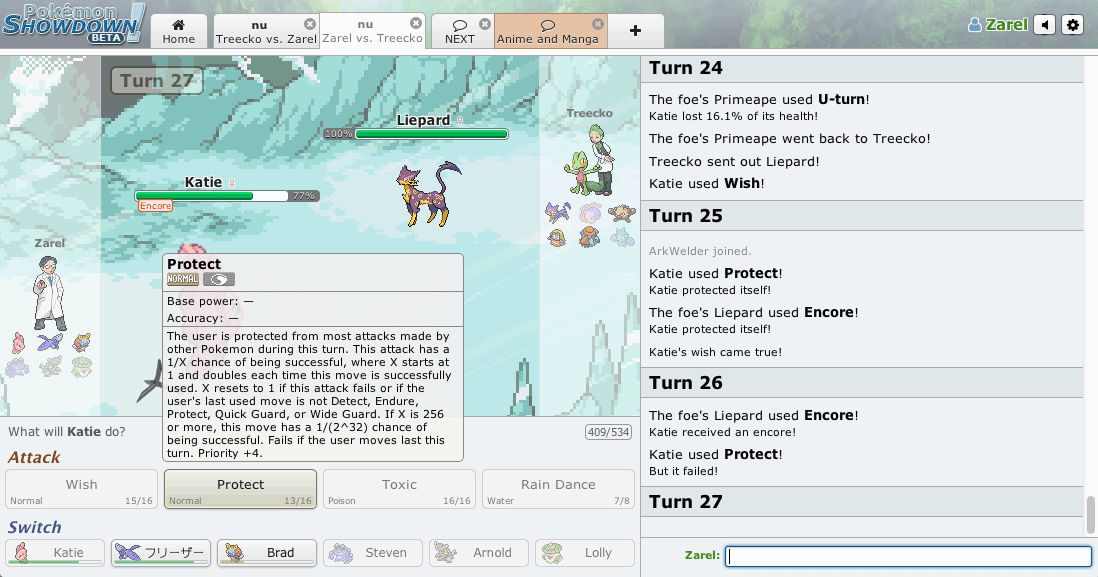 Pokémon Showdown is a Pokémon battle simulator. Play Pokémon battles online! Play with randomly generated teams, or build your own! Fully animated!
Links
Winter Gaming Olympics
It's time to prove who is this year's gaming champion! Come to the Battle Dome, Game Corner, Mafia, Scavengers, and Trivia rooms for a chance to win Pokemon Showdown's Winter Gaming Olympics, and the right to a custom avatar, steam keys, and more!
WGO runs from December 17th at 6PM EST until January 6th. Check out the Gaming Olympics room for all the info you need to win.
—HoeenHero on Dec 15, 2018 Permalink
Random Battles Team Tour
Love playing random formats and want to meet and team up with other people who do? Sign up for the Random Battles Team Tour today!
—HoeenHero on Dec 10, 2018 Permalink