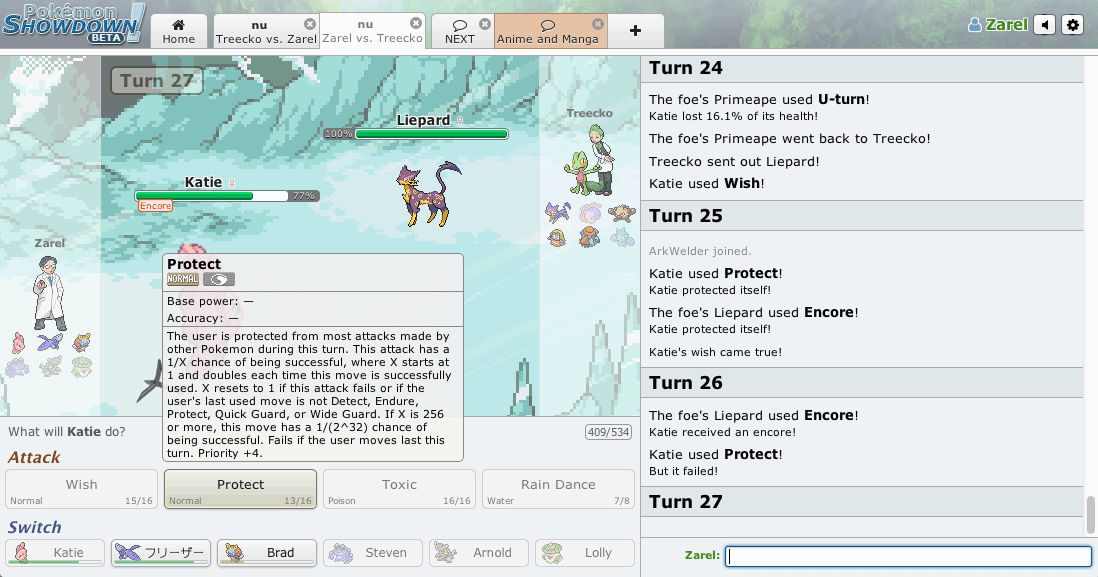 Pokémon Showdown is a Pokémon battle simulator. Play Pokémon battles online! Play with randomly generated teams, or build your own! Fully animated!
Links
Return 2 Johto
The Wi-Fi room is having their second monthly Pokémon Breeding Contest. The theme this month is 'Return 2 Johto' to celebrate the re-release of Crystal for VC. Do you think you have what it takes to charge your Tauros to its limit? Breed your best Pokemon and join the long list of expert breeders. The winner will be highlighted for a week in the roomintro and forever added to the hall of fame.
—bumbadadabum on Feb 17, 2018 Permalink
NU Suspect Test
NU is suspecting Emboar. The requirements needed to vote is a GXE of 80 as well as a minimum game count + GXE of 120.
This suspect period will last until Saturday, February 17th at 11:59 PM EDT.
—Ridaz on Feb 8, 2018 Permalink