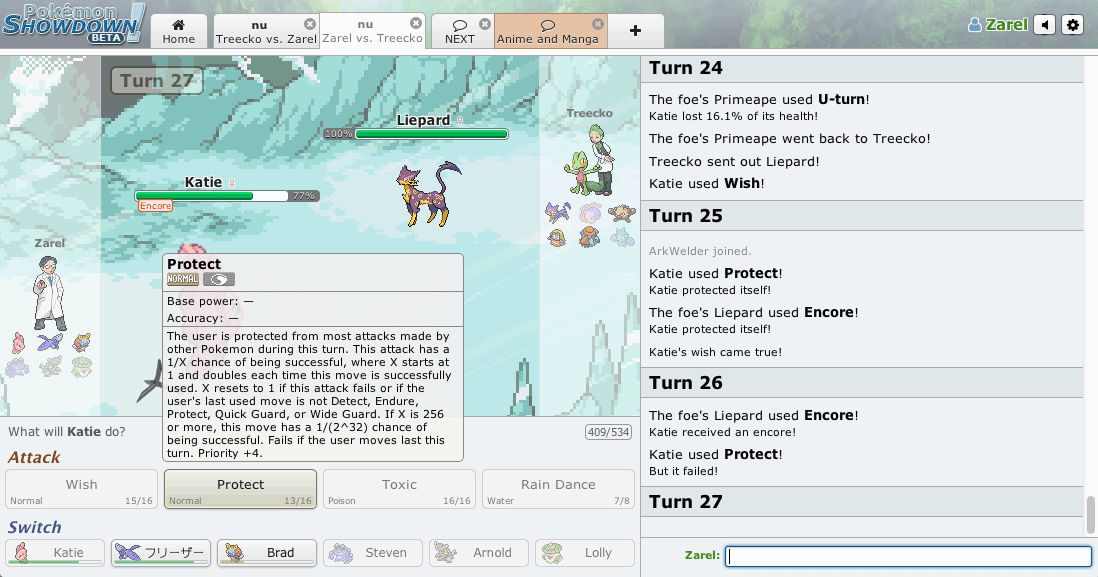 Pokémon Showdown is a Pokémon battle simulator. Play Pokémon battles online! Play with randomly generated teams, or build your own! Fully animated!
Links
Jubilife Oscar Weekend
Jubilife TV & Films will be hosting three events in celebration of the 2019 Oscars! Play 100 rounds of Snapshots Feb 22nd at 7PM. Vote here for the Jubilife Oscar winners, to be announced Feb 23rd at 7PM. Join the live discussion on the Academy Awards Ceremony Feb 24th at 8PM! (All times are in EST.)
—anubis on Feb 18, 2019 Permalink
LC Suspect Test
Little Cup is currently suspecting Abra. Voting requirements for this suspect test are a minimum of 83 GXE and 40 games played on a fresh alt with "LCABS" in the name. The suspect will last until February 24th, 11:59 PM EST.
—HoeenHero on Feb 15, 2019 Permalink