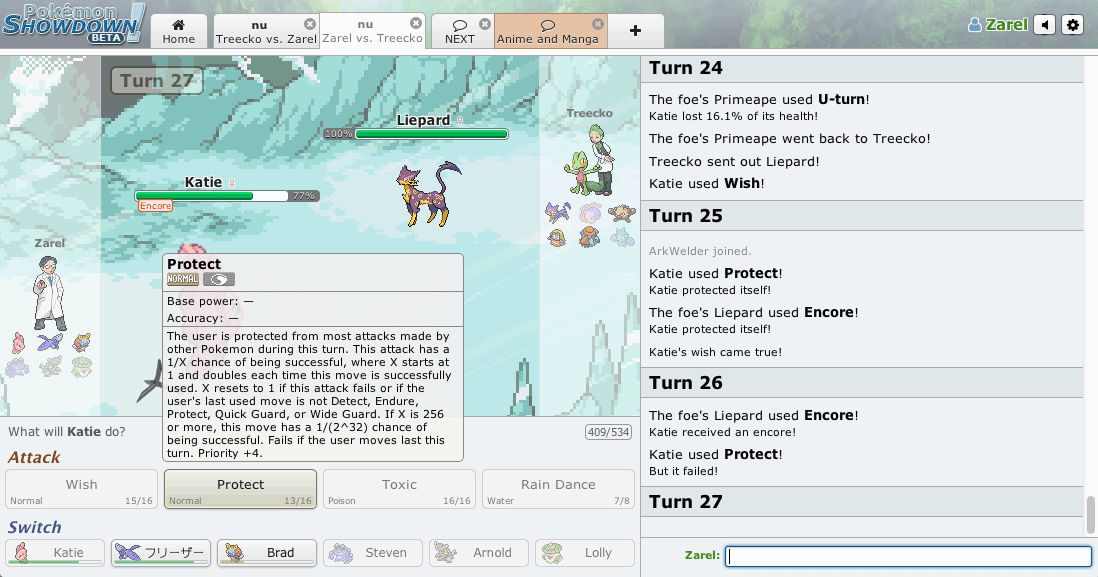 Pokémon Showdown is a Pokémon battle simulator. Play Pokémon battles online! Play with randomly generated teams, or build your own! Fully animated!
Links
Trainer Academy
The Trainers' School room has been renamed to Trainer Academy, come here for quick team rates and competitive advice!
—HoeenHero on Jan 14, 2019 Permalink
Awesome Games Done Quick
The Twitch speedrunning event AGDQ has started and we're watching! Join the YouTube or Video Games room to discuss what you're seeing or just have fun viewing it together!
—HoeenHero on Jan 11, 2019 Permalink