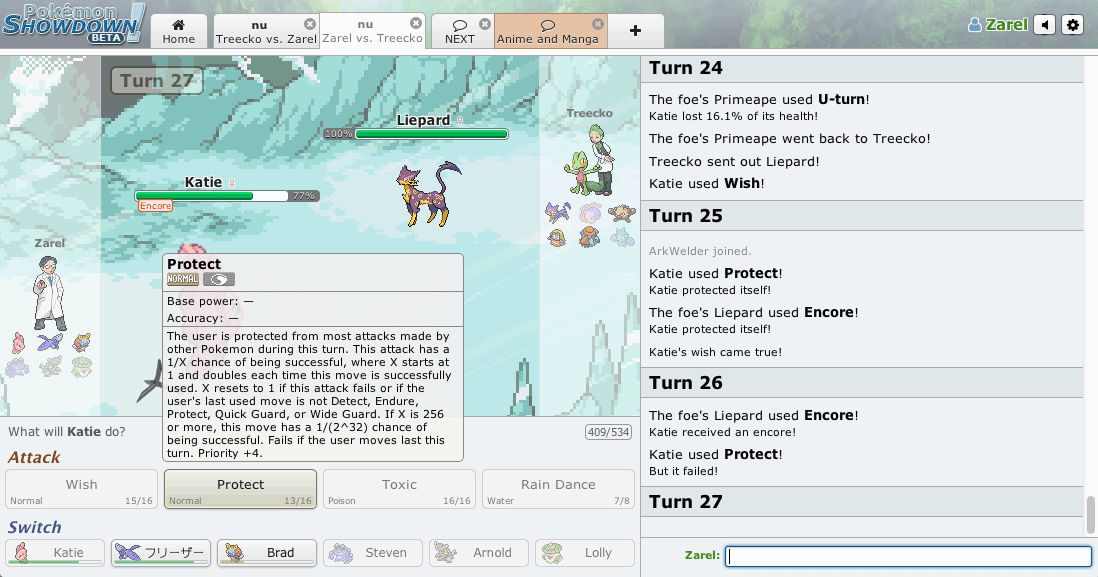 Pokémon Showdown is a Pokémon battle simulator. Play Pokémon battles online! Play with randomly generated teams, or build your own! Fully animated!
Links
ZU Suspect Test
ZU is having a suspect test on the recent drop, Stoutland. Create a fresh alt starting with ZUST and get at least 79% GXE with a minimum of 40 games to qualify for reqs. The suspect test runs until September 29th 12pm EST.
—HoeenHero on Sep 15, 2018 Permalink
Smogon Tour 26
The 26th Season of the Smogon Tour is starting on Friday, September 14th. Come join USM OU, ORAS OU and BW2 OU Live Tournaments every Friday, Saturday and Sunday at 6, 4 and 2 PM EDT respectively for the next 9 weeks. The first weekend is all USM OU!
—HoeenHero on Sep 11, 2018 Permalink