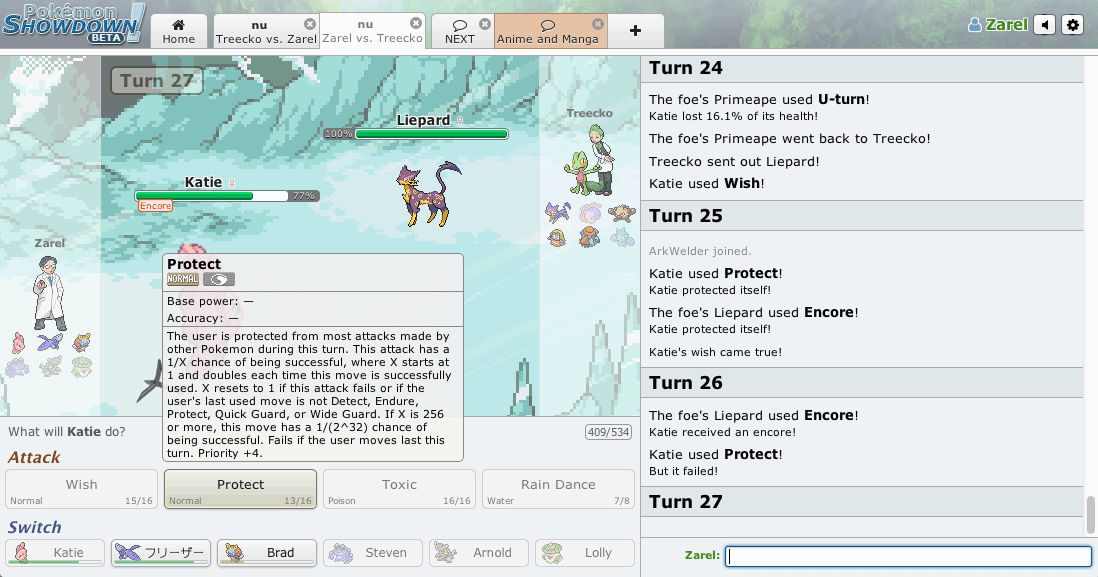 Pokémon Showdown is a Pokémon battle simulator. Play Pokémon battles online! Play with randomly generated teams, or build your own! Fully animated!
Links
Mafia Battle Royale
The Mafia room is hosting an inter-room challenge called the Mafia Battle Royale! Teams of 3 representing their rooms will use trust, strategy, and betrayal to be the last room standing! If you're interested in joining, contact staff members in your room. Signups will end on Nov. 17th, and the game will start on Nov. 19th, so keep your eyes open so you can support your room! More info can be found in the information document.
—bumbadadabum on Nov 9, 2017 Permalink
Cosmopolitan Photo Contest
The Cosmopolitan room is hosting a photography contest where users can submit their Halloween costumes and judge each other's works of art. The winners will receive spots on the room's website and roomintro where their photos can be seen and may also be considered for room voice!
—sirDonovan on Oct 30, 2017 Permalink