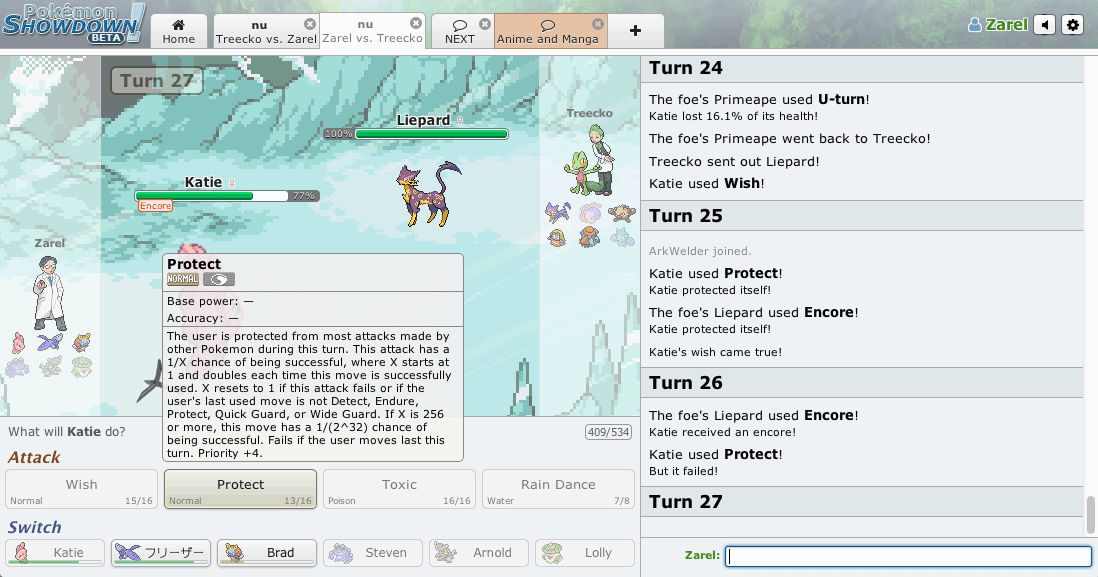 Pokémon Showdown is a Pokémon battle simulator. Play Pokémon battles online! Play with randomly generated teams, or build your own! Fully animated!
Links
LC Suspect Test
Little Cup is currently suspecting Wingull. Voting requirements for this suspect test are a minimum of 84 GXE and 40 games played on a fresh alt with "LCWS" in the name. The suspect will last until November 20th, 11:59 EST. For more details, check the suspect thread.
—HoeenHero on Nov 11, 2018 Permalink
Battle Spot Special 13
"Ubers-only Doubles" is the ruleset for the latest season of Battle Spot. Only Legendary and Mythical Pokémon, and Ultra Beasts are allowed in this bring 6, pick 4 format.
—HoeenHero on Nov 8, 2018 Permalink