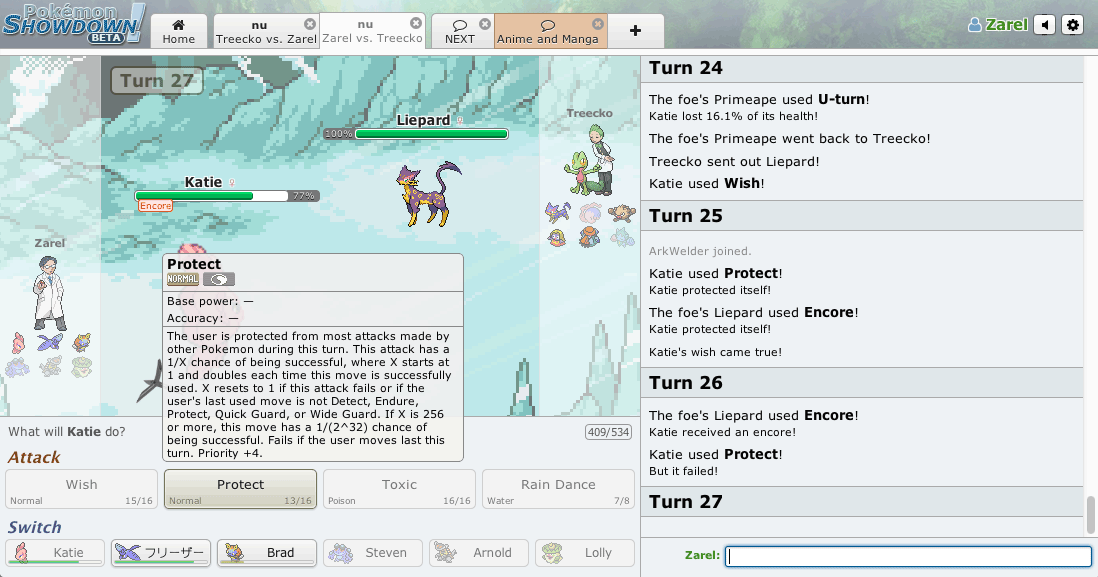 Pokémon Showdown is a Pokémon battle simulator. Play Pokémon battles online! Play with randomly generated teams, or build your own! Fully animated!
Links
Competitive Tutoring SM OU Teambuilding Workshop
There will be an OU teambuilding workshop in the Competitive Tutoring room on Sunday, 22 October, at 10 am EST. In this workshop, members of the room's staff will build teams using certain predetermined cores for a few hours, and will discuss how to build around them and use them effectively.
I highly encourage you to join if you're looking to improve your teambuilding skills, rating skills or learn more about the OU metagame in general. Hope to see you there!
—IronBullet on Oct 21, 2017 Permalink
Halloween Contests
The TV, Books, and Films room is holding a contest to see who can create the next best Halloween TV Show! Entries must include a title, cast, director, and synopsis and be submitted by October 23rd. Winners will be announced on October 25th. See if your show ends up with best rating!
The Writing room is holding a Halloween themed writing contest with its sister room Canalave Library! Entries can be stories, poems, or screenplays and must be submitted by October 31st. Winners will be announced on November 7th. Tell us your spooky tales!
—sirDonovan on Oct 11, 2017 Permalink