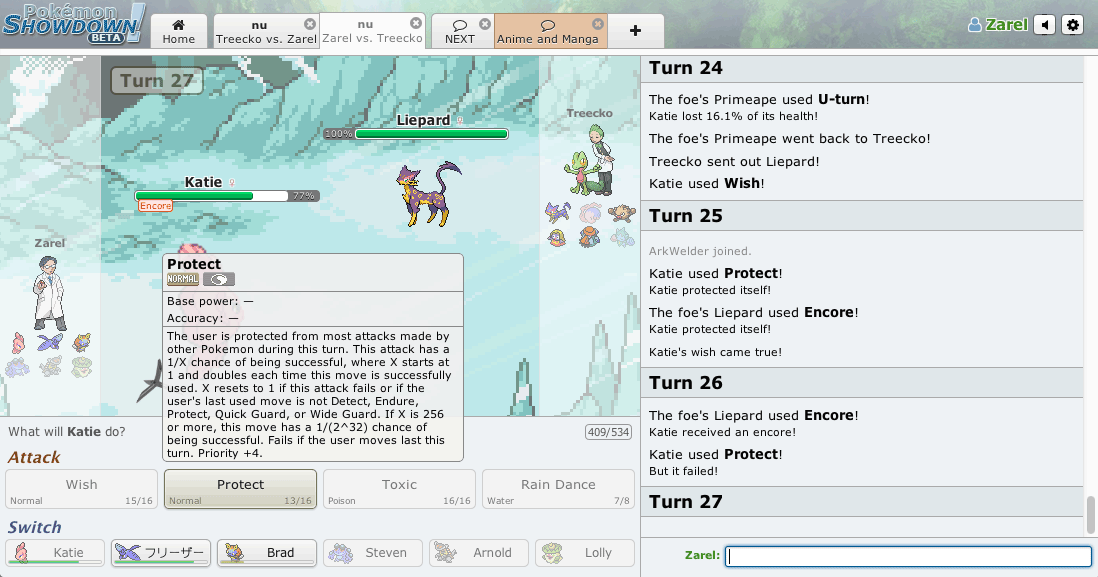 Pokémon Showdown is a Pokémon battle simulator. Play Pokémon battles online! Play with randomly generated teams, or build your own! Fully animated!
Links
Writing Room Workshop
The Writing room will be hosting the 'Need a Hero?' workshop this Saturday, February 11th from 7 to 9 pm EST. Members of the room's staff will guide participants through various activities designed to improve protagonist design and presentation. If you are interested in improving your writing skill or learning something new, be sure to join!
—sirDonovan on Feb 5, 2017 Permalink
OM of the Month and AAA Suspect Test
Voting is open for February's Other Metagame of the Month. Choose the OM you want as a ladder!
Almost Any Ability is suspect testing Fluffy. To qualify for voting, you will need 2700 COIL by February 8th.
—The Immortal on Jan 28, 2017 Permalink