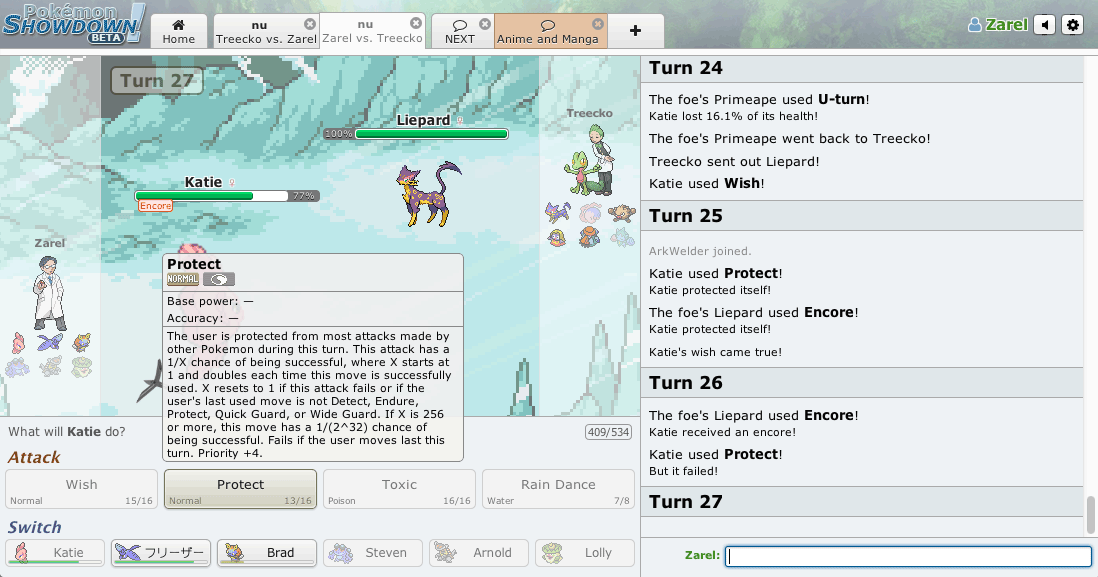 Pokémon Showdown is a Pokémon battle simulator. Play Pokémon battles online! Play with randomly generated teams, or build your own! Fully animated!
Links
Signup for the Snake
If you think you are ready to take on the best of the best that Pokemon Sun & Moon has to offer, signup today to compete in the first edition of this brand new team tournament hosted on Smogon! Check out the thread here and copy the signup format for your chance to compete for one of Smogon's major trophies.
—teal6 on Aug 12, 2017 Permalink
Smogon Snake Draft is here!
Gear up for Smogon's newest team tournament, the Smogon Snake Draft! Players will battle in weeks of competition against the best of the best in SM OU, Ubers, UU, RU, NU, LC, and Doubles leading up to an exciting playoff where we crown our first ever SSD champion! Keep an eye open for signups and see if you have what it takes to win the inaugural edition of this new official tournament!
—teal6 on Aug 9, 2017 Permalink