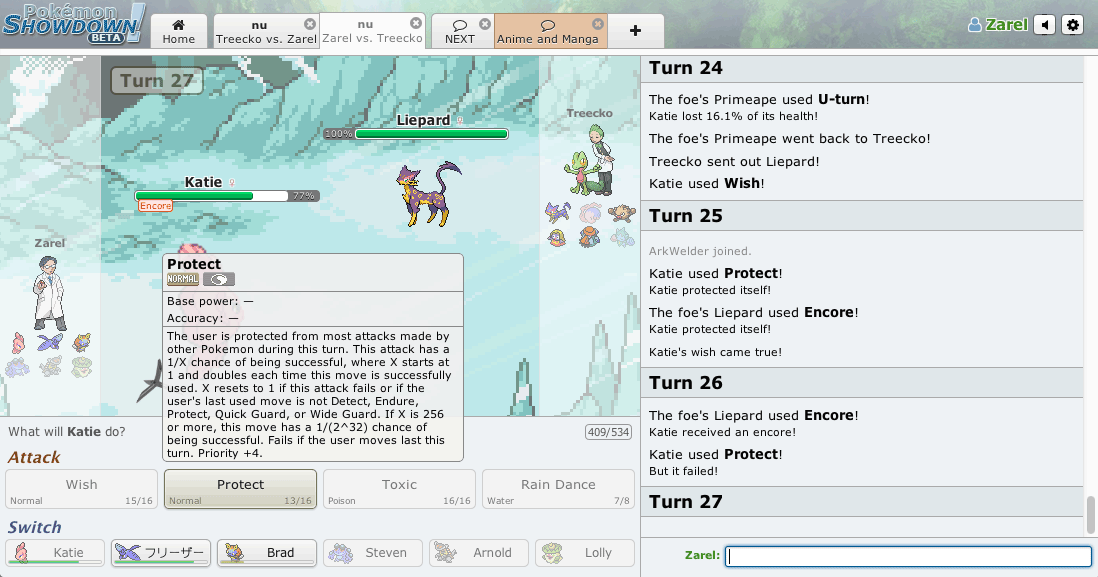 Pokémon Showdown is a Pokémon battle simulator. Play Pokémon battles online! Play with randomly generated teams, or build your own! Fully animated!
Links
Poetry Workshop
Writing room staff is hosting a community poetry workshop. The workshop is an interactive project that intends to introduce and discuss basic elements of poetry to writers of all skill levels. If you'd like to attend, fill out this form to sign up. Try it out, whether you're an experienced poet or not!
—Dell on Jul 27, 2015
Lobby Revamp
In Lobby, we're working towards a new experiment with the room ranks (+, %, @), implementing them wholly. Chatters who consistently influence good and intelligent discussion will now have a good chance to earn these ranks. There's no set discussion topic required, and we hope to converse with you guys, whether it's Pokémon discussion or anything related to casual talk!
—Dell on Jul 24, 2015