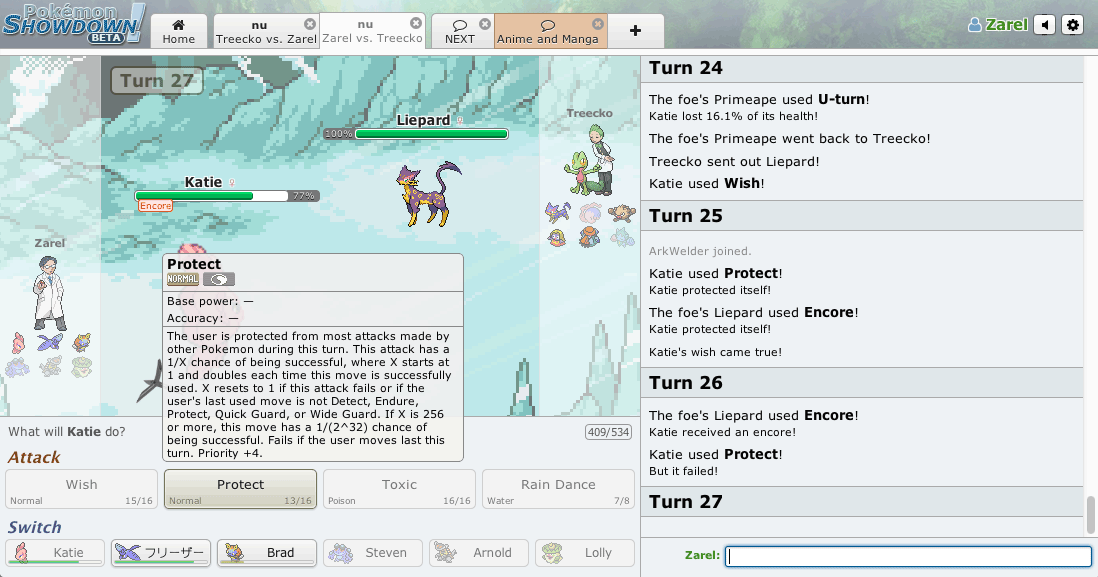 Pokémon Showdown is a Pokémon battle simulator. Play Pokémon battles online! Play with randomly generated teams, or build your own! Fully animated!
Links
The Player: Issue #4 & Smogon T-shirts
The Player's fourth issue has been released! Check out the release thread and be sure to vote for the next staff interview. Issue 4 includes Sky Battles 102, an overview of PU, an interview with Goddess Briyella, and a spooky cover, as well as a redesign on the article front – be sure to take a look!
Due to demand over the years, Smogon now introduces apparel to the public! We offer shirts, hoodies, and tank tops. Purchases must be made before November 4th!
—Vacate on Nov 1, 2014 Read more / comments
Random Battle Tournament
Following up on PSPL II, Random Cup Tournament, hosted by Darnell, is arriving. The format essentially consists of a combination of various Random Battle and Challenge Cup in one Tournament! Sign-ups will end tomorrow, so be sure to check it out!
—Detective Dell on Oct 29, 2014 Read more / comments