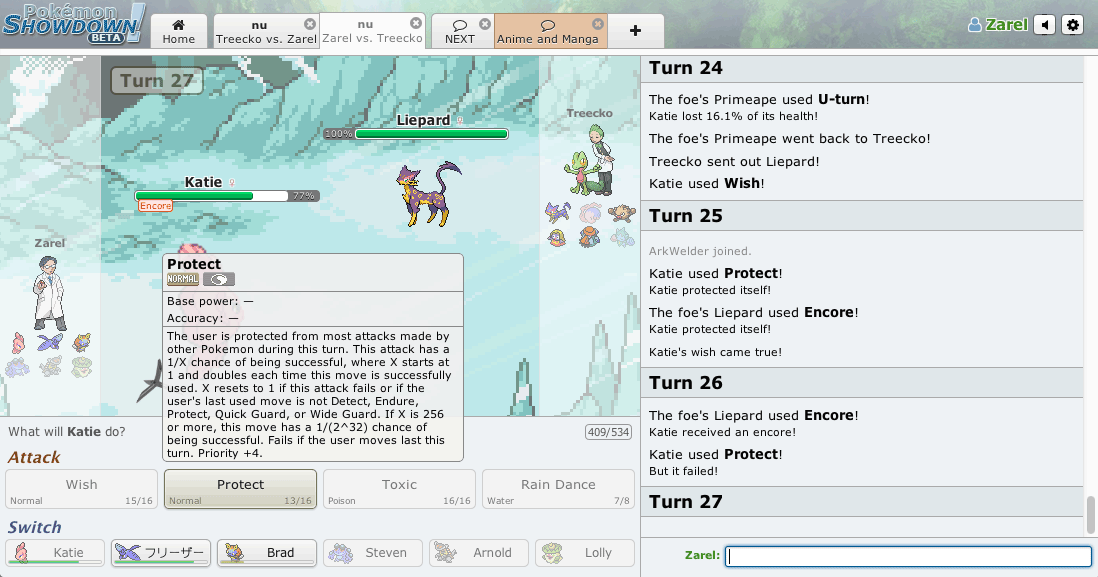 Pokémon Showdown is a Pokémon battle simulator. Play Pokémon battles online! Play with randomly generated teams, or build your own! Fully animated!
Links
BLT IV: Best 'Leaderboarders' Tournament
The annual Tournaments room event BLT has begun!
This season is led by Eyan and features a return to the popular group format. Qualifying leaderboard cycles will run from now until the end of May. Check out the thread for more details!
—sirDonovan on Apr 18, 2017 Permalink
Welcome to the Tavern Brawl!
The TCG & Tabletop room staff would like to announce the opening of Tavern Brawl, a newly created room for Hearthstone. If you play the game, wish to learn it, or want to get back into it, feel free to drop by!
—Trickster on Apr 13, 2017 Permalink