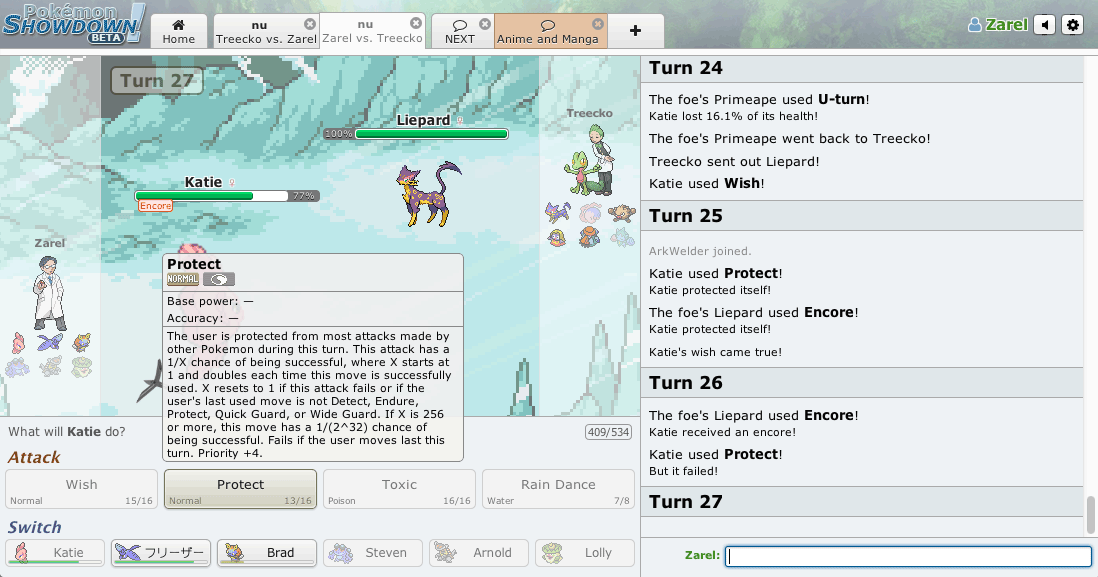 Pokémon Showdown is a Pokémon battle simulator. Play Pokémon battles online! Play with randomly generated teams, or build your own! Fully animated!
Links
BLT II: Best 'Leaderboarders' Tournament
As we continue to use the tournament script for competitive play, BLT strikes back with a new season, hosted by Vapo! In this event, staff from the Tournaments room will be representing their qualified scripted tournament leaderboard players in a fun community team tournament. They will be formed into 8 teams, competing against one another until one ends up victorious. Check out the thread for more details!
—Dell on Jul 6, 2015
MMO Room - ROTMG Event
MMO is hosting an event for Realm Of The Mad God on Saturday 27th June at 8 PM GMT +0. If you need help creating an account or want to know more about the event, check out our brief guide. Staff from the Social Media and Video Games rooms will also be streaming their first forays into the game, so if you want to play along or just watch, we look forward to seeing you at the event!
—Dell on Jun 25, 2015