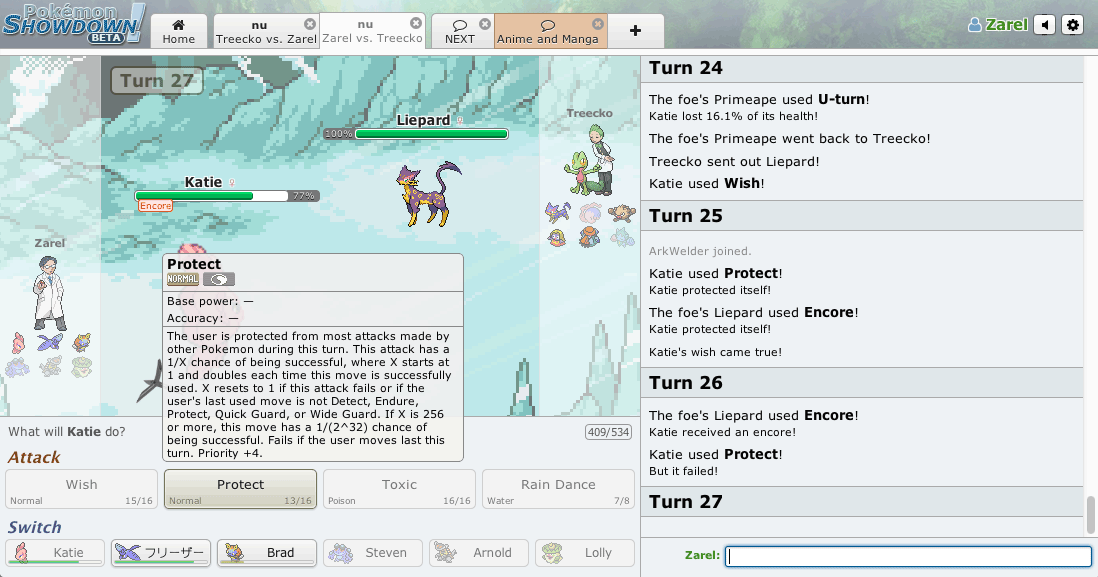 Pokémon Showdown is a Pokémon battle simulator. Play Pokémon battles online! Play with randomly generated teams, or build your own! Fully animated!
Links
OM of the Month: Voting
Voting for September's Other Metagame of the Month is open! Choose the ladder you want next month.
—Eevee General on Aug 29, 2016 Permalink
Chess Room Tournaments
The Chess Room is hosting two new weekly tournaments. Starting this week, every Monday at 8:00 PM Eastern, a single-elimination speed chess tournament will be hosted. Every Thursday at 8:00 PM, a Chessmons tour will be hosted. The winners will have their names put in the Chess Room Intro!
For more information, and to learn how to play Chessmons, click here.
—scotteh on Aug 20, 2016 Permalink