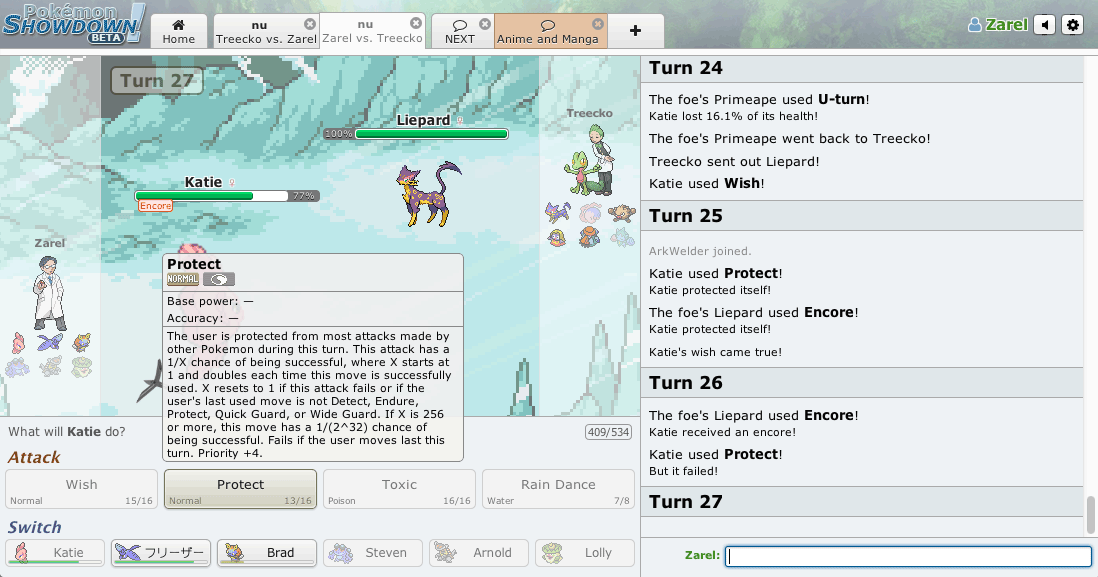 Pokémon Showdown is a Pokémon battle simulator. Play Pokémon battles online! Play with randomly generated teams, or build your own! Fully animated!
Links
MPL III Signups
Signups for Monotype Premier League III are now open.
—antemortem on Mar 21, 2017 Permalink
Shiny Tapu Koko Giveaway
All day on March 17th, the Wifi room will be doing hourly giveaways for the Japanese Shiny Tapu Koko Event! The Tapu Koko will be RNG'd for a variety of sets, so stop by and make sure to grab one!
—Trickster on Mar 16, 2017 Permalink