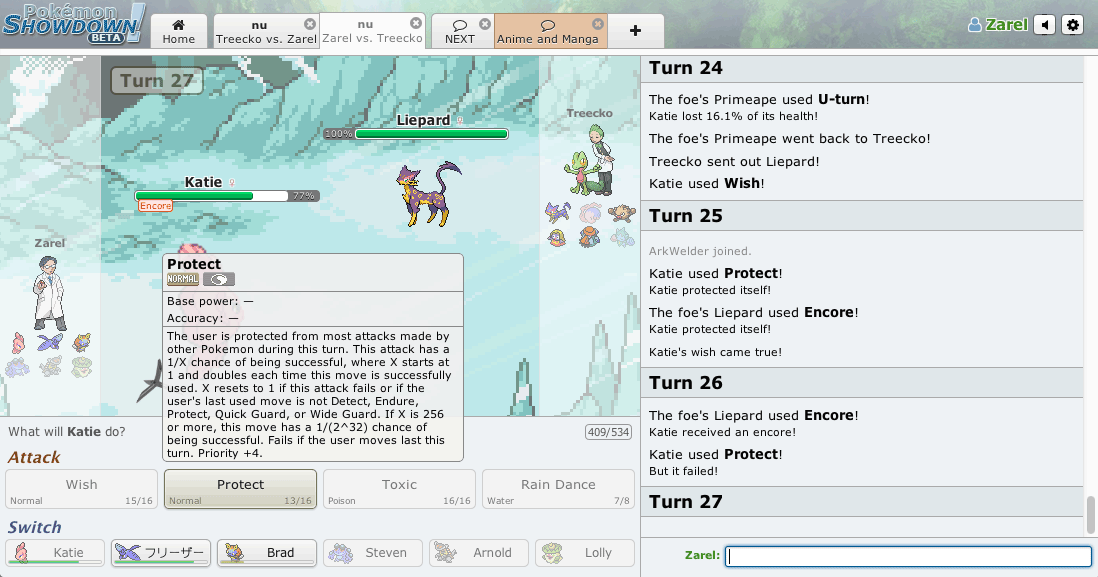 Pokémon Showdown is a Pokémon battle simulator. Play Pokémon battles online! Play with randomly generated teams, or build your own! Fully animated!
Links
OU Suspect Results
Metagrossite has been banned from SM OU.
—antemortem on May 14, 2017 Permalink
BLT IV: Best 'Leaderboarders' Tournament
The annual Tournaments room event BLT has begun!
This season is led by Eyan and features a return to the popular group format. Qualifying leaderboard cycles will run from now until the end of May. Check out the thread for more details!
—sirDonovan on Apr 18, 2017 Permalink