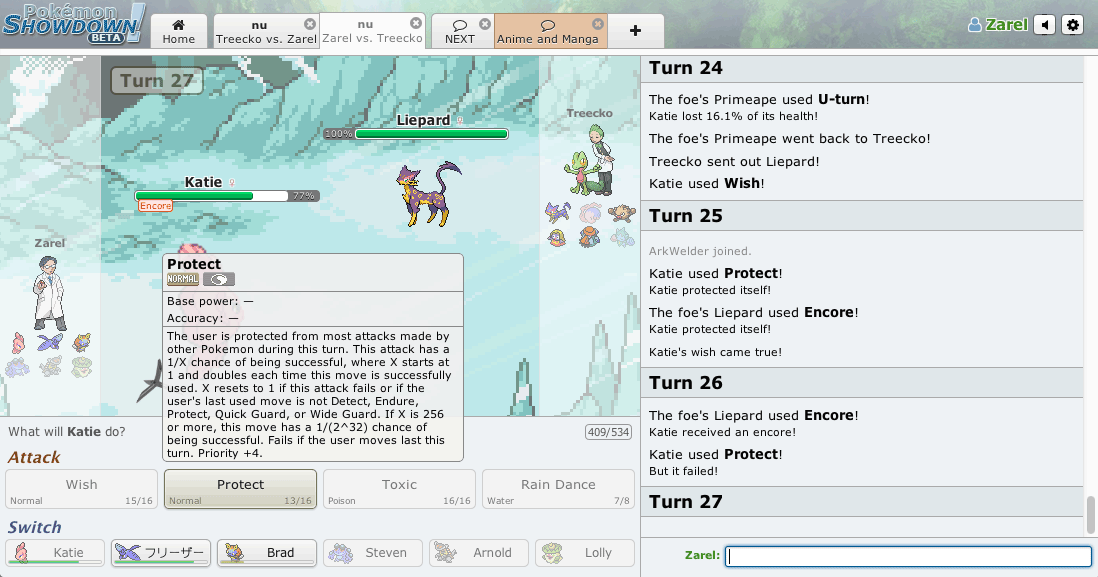 Pokémon Showdown is a Pokémon battle simulator. Play Pokémon battles online! Play with randomly generated teams, or build your own! Fully animated!
Links
Interviews, Smog Awards & more
We've decided to begin interviewing PS staff members as a way to entertain and inform the community, as well as helping you to get to know us better! Vote for the first interview and suggest questions, and stay tuned for the first to be uploaded in around a week. In that interview thread, you can also vote on any staff member who's expressed an interest in being interviewed, not just the initial five well-known Upper Staff members to be chosen from who are kickstarting the project.
The Smog Issue #33 has been released! skylight and friends have a packed iteration this month, including the cherished Smog Awards, a guide to starting off on PS and the unconventional Chinese Zodiac & Ubers piece.
If you've qualified for Doubles voting requirements on the ladder (2000+ COIL with 1400+ ELO), remember you need to also participate in the Metagame and Suspect discussion threads on the Doubles forum to ensure you get your chance to vote on the fate of Sleep Clause in Doubles.
The immensely popular Pokemon Trading room has had a redesign. It's now called Wi-Fi and also incorporates battling through X and Y, as well as its use in conducting trades. Give it a look if you're playing Gen 6 in-game!
—Scene on Mar 2, 2014 Read more / comments
Aesthetics
PS has recently implemented nifty-looking 3D models! They look great, but some of them might be a little off - post a screenshot of any with graphical errors in this thread.
You can view the stats of your Pokemon in battle now! Simply hover over the sprite to view. No more running to teambuilder to check numbers mid-battle.
The Tournaments room now has its very own website. It's essentially just the room description in a prettier format, but it's definitely worth checking out if you're interested in the room!
After being suggested numerous times, we've made a room for all things culinary called Cafe Le Wow. Give it a look if that's your thing (or maybe you're just feeling hungry, either works).
The extremely popular art contest posted in a previous edition was won by Yilx. His winning entry elegantly redesigned Meloetta's Pirouette form and ended up a deserving winner in a field filled with quality pieces of a great standard.
—Scene on Feb 21, 2014 Read more / comments