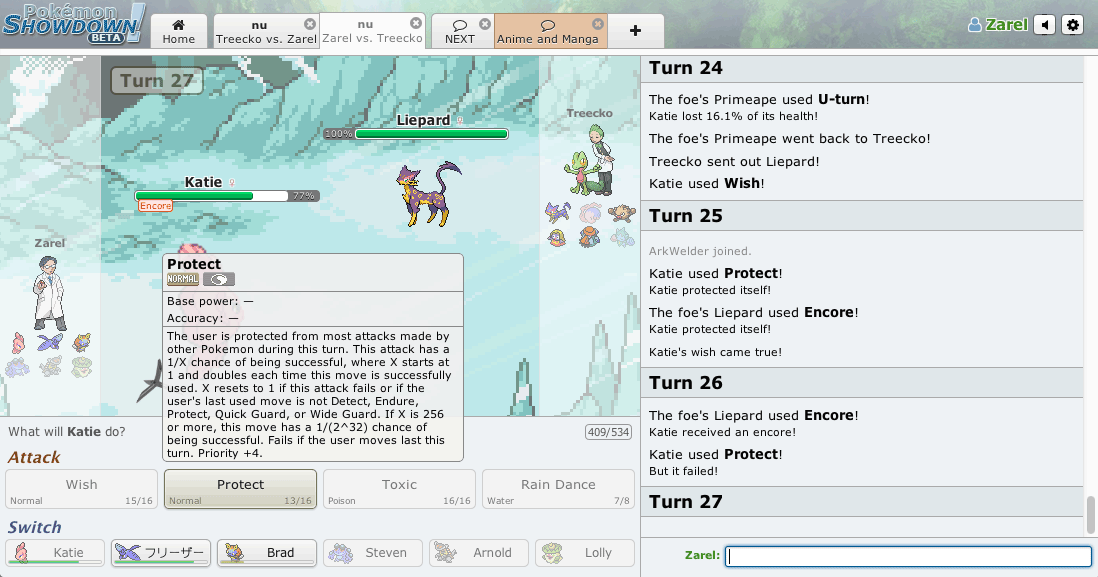 Pokémon Showdown is a Pokémon battle simulator. Play Pokémon battles online! Play with randomly generated teams, or build your own! Fully animated!
Links
The Player released: Issue #2!
The second issue of The Player has been released! This issue features an interview with Darnell, a look at the Wi-Fi economy and The Studio's favorite artist of this month. The contributors did a superb job with this issue - if you're interested in contributing, check out our guidelines!
We also have Ask the Admins going for our third issue, in which you can ask our panel any questions you like. Remember to vote for the next staff interview and to post your favorite article in the release thread. Happy reading!
—Vacate on Aug 30, 2014 Read more / comments
PSPL II - Announcement
Do you want to represent your room in a fun community team tournament? Introducing Pokemon Showdown's Premier League II! In this event, teams of seven from each room compete against other rooms in a group stage -> knockout format, with each aiming to end up victorious. Check out the thread for full details, and look forward to Week 1 being posted over the coming days!
—Scene on Aug 25, 2014 Read more / comments