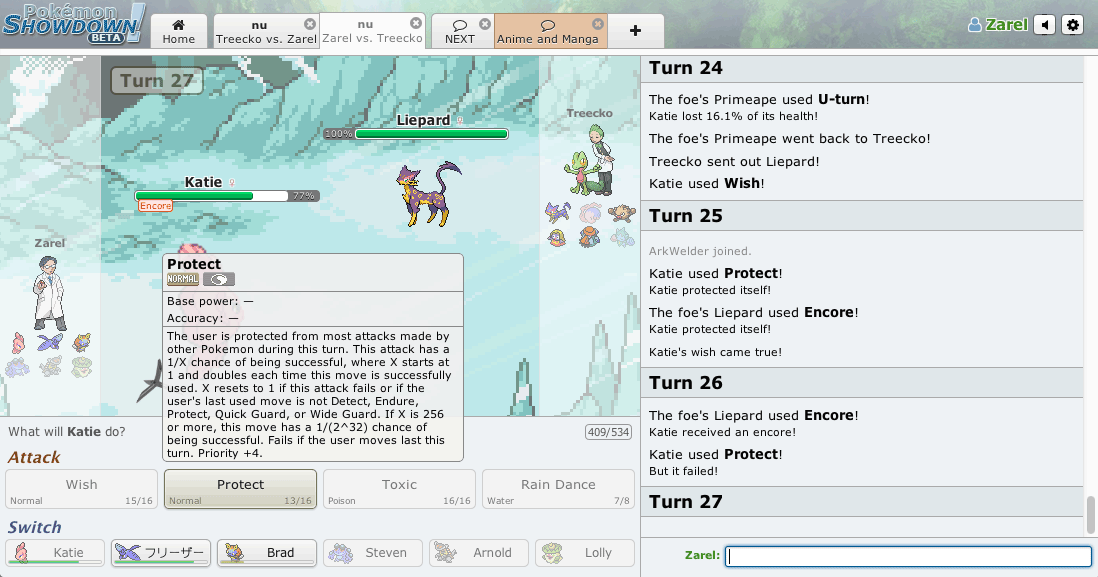 Pokémon Showdown is a Pokémon battle simulator. Play Pokémon battles online! Play with randomly generated teams, or build your own! Fully animated!
Links
More cool updates
ORAS OU ladder is now available under OM of the Month! Discussion is held in the Other Metas room.
WiFi Room has announced it will be giving out hundreds of shiny Pokémon via GTS giveaways each Sunday until ORAS' release. Stay tuned, as all are competitive, shiny and self-bred by the WiFi staff!
The CAP community is playtesting their newest creation - Plasmanta! Global voice is on offer for playing well on the ladder and in a subsequent tournament.
—Detective Dell on Oct 21, 2014 Read more / comments
Lots of good stuff
We've added the recent ORAS information a whole month before it was expected! Currently all move and stat information is what has been found in the demo. Graphics will be updated frequently between now and the games' full release, and by then these updates will also be applied to tier ladders.
The finals of PSPL II are here! Italiano take on Wifi to decide the winner of what's been a really successful and enjoyable tournament.
The Writing room is having a Halloween-themed contest! Poetry and stories are accepted, with prizes for both.
—Scene on Oct 19, 2014 Read more / comments