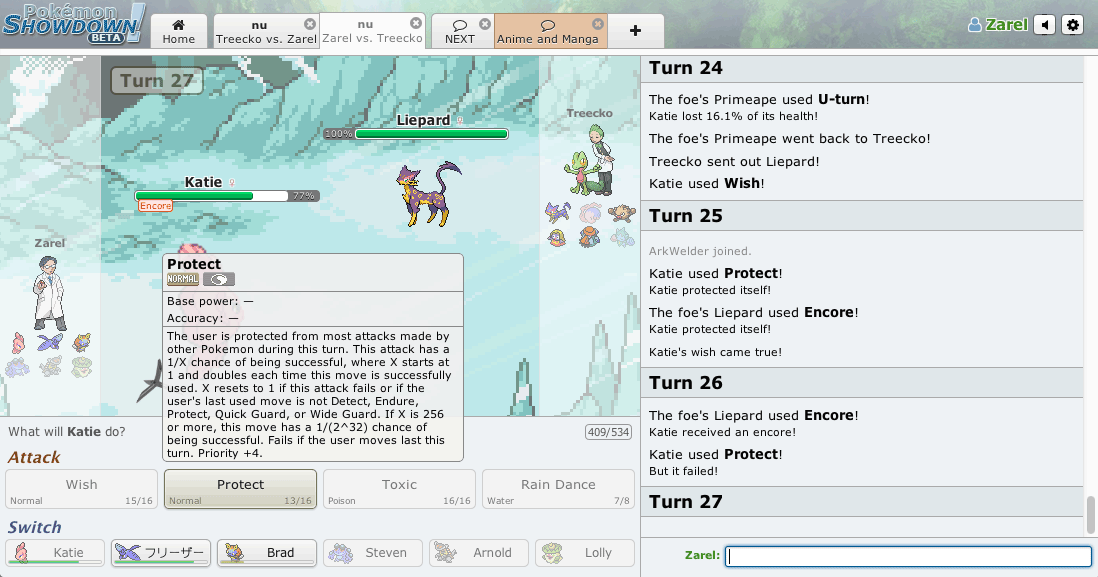 Pokémon Showdown is a Pokémon battle simulator. Play Pokémon battles online! Play with randomly generated teams, or build your own! Fully animated!
Links
MeTube? YouTube!
The YouTube room will be bringing back its Video of the Week events! Video of the Week is a competition in which you get to enter a video that you have uploaded in the past week and the room votes for their favorite. The winning video will be featured in the room intro for a whole week! If you're looking for an opportunity to give your channel some exposure, then make sure to enter.
The room is also creating a new attraction called the YouTube Wall, which is a page on the room's website that will feature all of your channels in a collage. It's still in development but the requirements will be released shortly, so make sure to keep an eye out for it!
—Trickster on Oct 29, 2016 Permalink
OU Suspect: Sablenite
OverUsed is suspect testing Sablenite.
—antemortem on Oct 27, 2016 Permalink