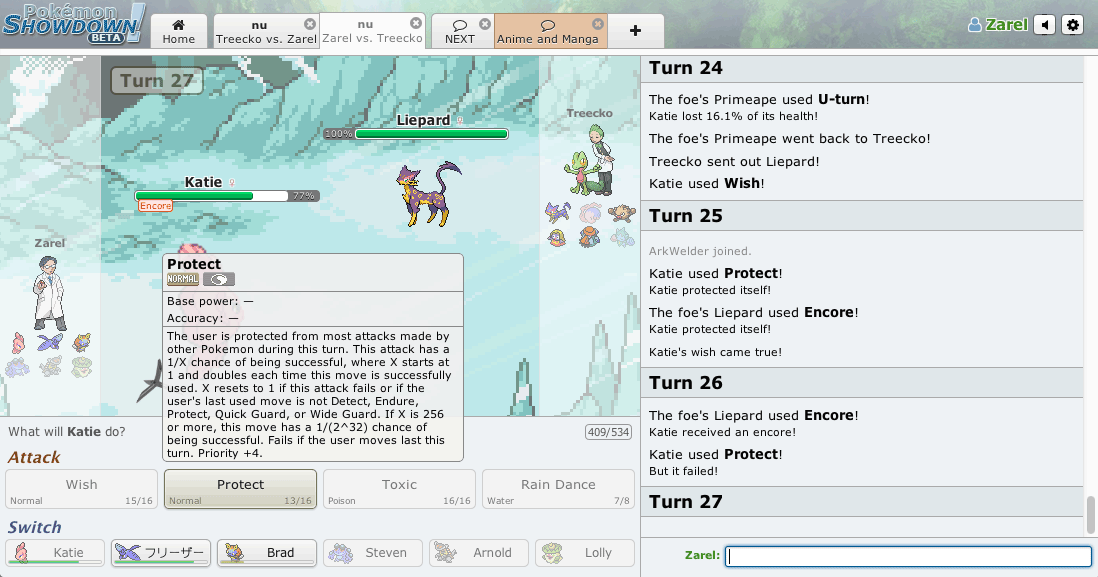 Pokémon Showdown is a Pokémon battle simulator. Play Pokémon battles online! Play with randomly generated teams, or build your own! Fully animated!
Links
The Player: Issue #11
Issue #11 of The Player is released! Here we uncover some interesting articles, such as the Best of the Worst on PS! Room suggestions, the final issue of The Gossiper series (including the departure of the author), and an informative guide on building teams of the past generations on the simulator. Read all about it!
—Dell on Apr 20, 2015
Academics: Only Connect
The Academics room is launching its new game show in the form of a PS! team tournament called Only Connect! Every room can compete in this test of general knowledge and lateral thinking to decide once and for all which room is the most knowledgeable! For roomauth that are interested in representing their room, we have an application process to get things started. Enjoy!
—Dell on Apr 15, 2015