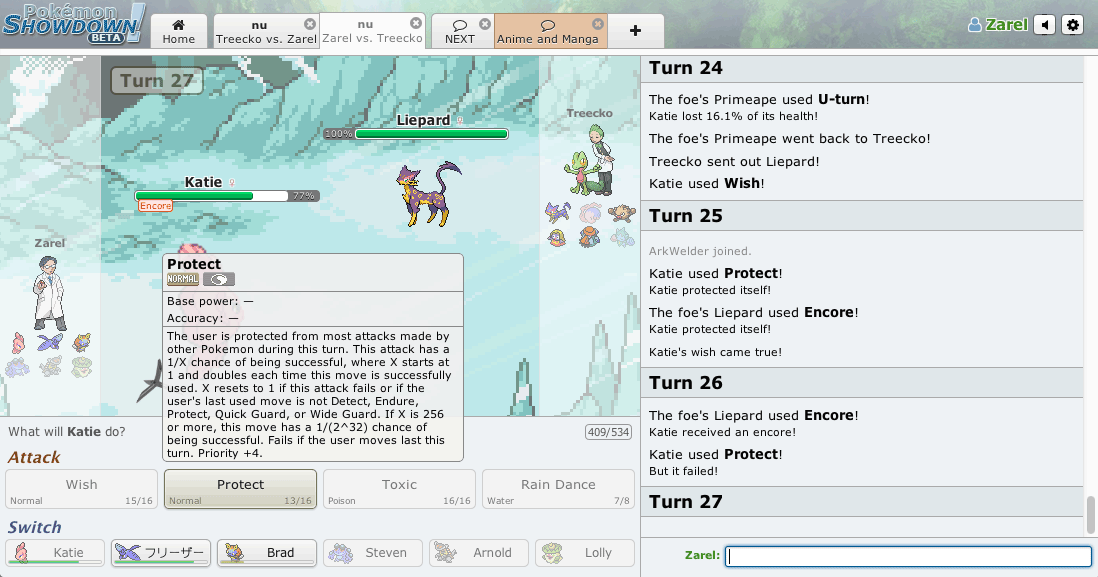 Pokémon Showdown is a Pokémon battle simulator. Play Pokémon battles online! Play with randomly generated teams, or build your own! Fully animated!
Links
Social Media Room
The Social Media room that some of you may have remembered from previously has been remade! With it now equipped with new staff, users and events, we all intend to bring the community closer together with new faces and experiences. As for events, you guys can expect content in the form of weekly streams, channel of the week (from any media-related website), and many more. Be sure to check it out!
—Dell on May 24, 2015
PSPL III - Announcement
Would you like to represent your room in a fun community team tournament? We introduce to you Pokémon Showdown Premier League III! Teams of each room will compete against one another in our competitive formats, with teams being made up of ranked users and regulars from each room like the previous PSPL event. Unlike from before, goodies in the form of featured rooms will be awarded to the winning teams. Look forward to Week 1 being posted soon, and of course, have fun!
—Dell on May 17, 2015