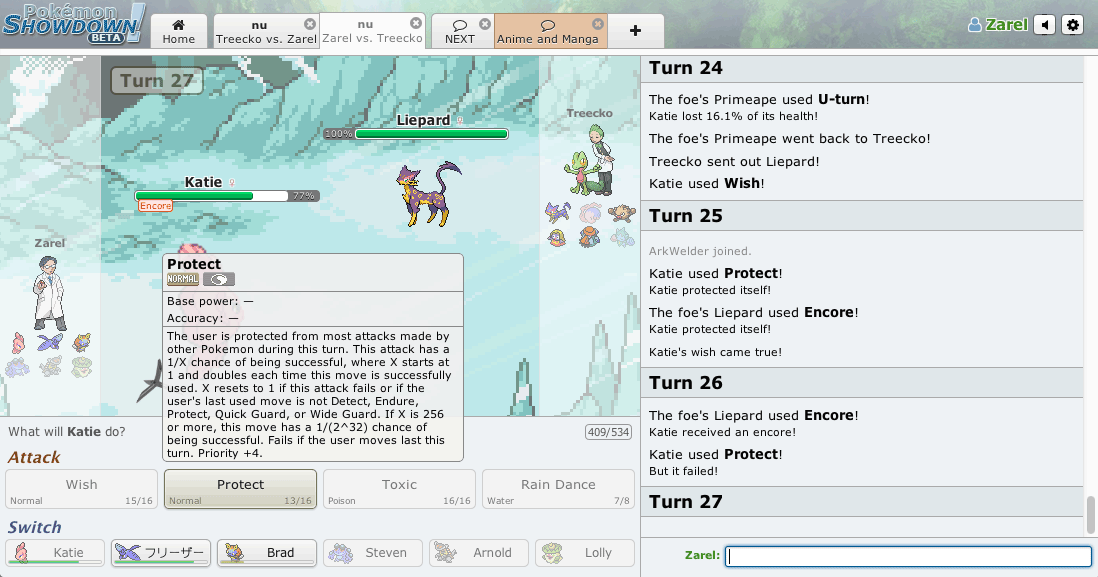 Pokémon Showdown is a Pokémon battle simulator. Play Pokémon battles online! Play with randomly generated teams, or build your own! Fully animated!
Links
Ask the Admins - The Player 10th Issue
If you're looking for an interesting way to uniquely connect with the upper levels of the members of Pokemon Showdown, The Player will be hosting Ask the Admins for your opportunity this upcoming issue! Here in this thread, you're free to submit questions questions for a panel of Leaders and Administrators to answer, whether it's about PS!, Smogon, or Pokemon in some fashion. This time around, our panel consists of Okuu, Vacate, and verbatim! Enjoy!
—Dell on Mar 5, 2015
In-Game Room & Facebook
In case you're wondering where it's gone, the old ORAS room has been renamed to In-Game! It's the place to be for all discussion about released Pokemon games.
Showdown's Facebook page has been in need of a facelift for a while, and it's now ready! Our Facebook page has been fully updated with all the recent sim news, so be sure to give it a like if you want to keep up with PS-related happenings.
—Vacate on Mar 1, 2015