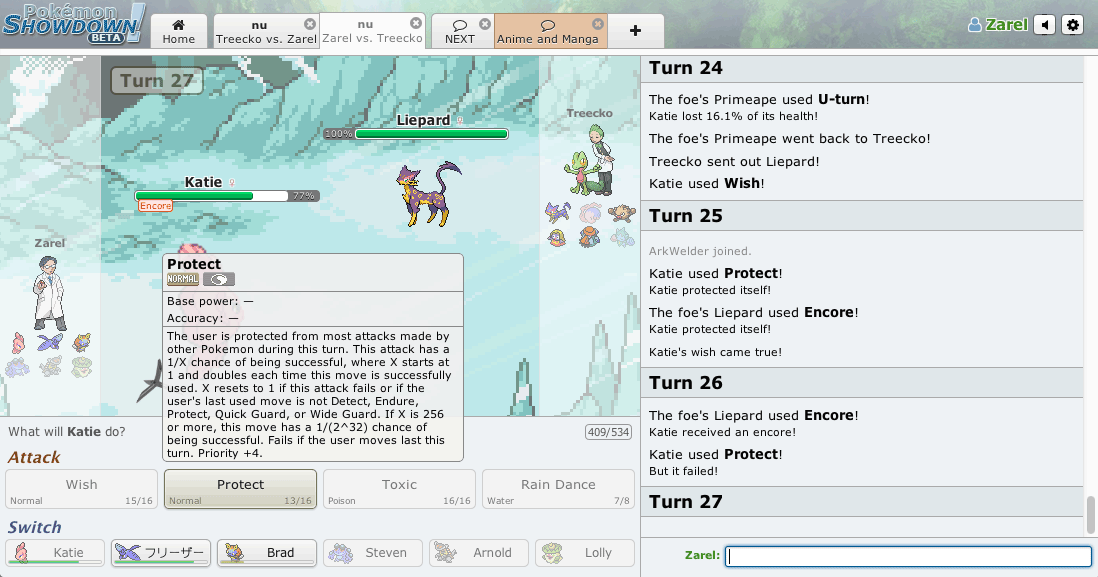 Pokémon Showdown is a Pokémon battle simulator. Play Pokémon battles online! Play with randomly generated teams, or build your own! Fully animated!
Links
OMotM Voting
Voting for July's Other Metagame of the Month is open! Come vote for the ladder you want next month.
—Eevee General on Jun 29, 2016 Permalink
PSPL IV - Week 1
The first week of PSPL IV has officially begun! For the first stage of the tournament, the group stage, our teams are placed into eight groups of four. Within each group, the four teams will battle each other in a round robin format over a three week period. At the end of this stage, the two highest ranked teams in each group will advance while the other two will be eliminated. Check out the current match-ups and cheer on your favorite rooms!
—Dell on Jun 19, 2016 Permalink