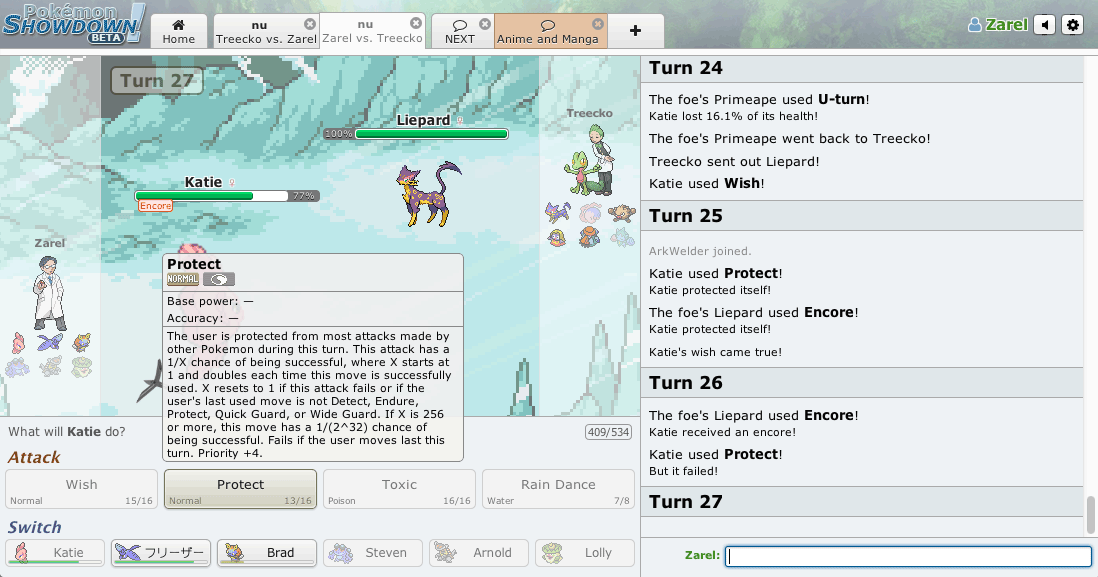 Pokémon Showdown is a Pokémon battle simulator. Play Pokémon battles online! Play with randomly generated teams, or build your own! Fully animated!
Links
Writing Room Halloween Contest
The Writing room is hosting a Halloween themed contest with its sister room Mythology! The winner will be granted room voice and have their work displayed in both roomintros. Check out the entry information and show off your literary skills in this spooky event!
—sirDonovan on Oct 18, 2016 Permalink
The Studio's Song Recommendations
Ever looking to discover new music? The staff of The Studio have a Smogon thread dedicated to helping you find songs and artists to help expand your library. Staff recommendations are posted every Friday, and you can even add your own recommendations to the thread!
—Trickster on Oct 7, 2016 Permalink