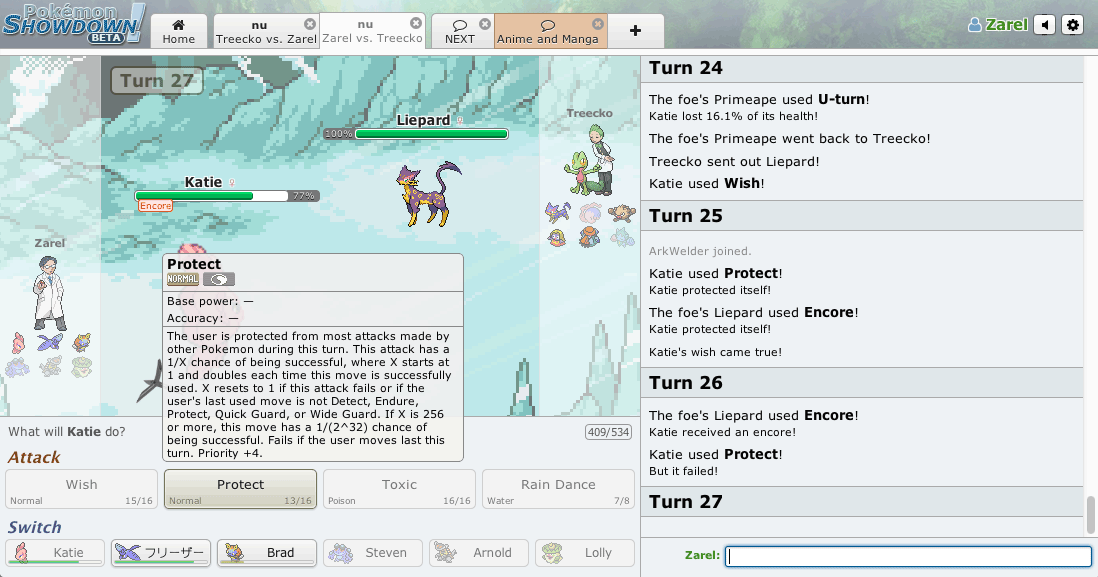 Pokémon Showdown is a Pokémon battle simulator. Play Pokémon battles online! Play with randomly generated teams, or build your own! Fully animated!
Links
Ladder reset and Official Ladder Tournament
As we continue to work to reform the ladder system for PS, the ladder ranks are now reset among our formats. This is occurring in preparation of a fun Official Ladder Tournament that will be hosted by Smogon's TD team, with the intent to increase ladder activity and quality. This event will be using the ORAS OU format, and there will also be an official PS room that will be setup solely for this tournament. Check it out -- we hope to see a nice turnout among the competitive scene!
—Dell on Aug 16, 2015 Permalink
Battle Dome Voice Challenge (+)
The Battle Dome room is hosting a voice challenge! As the event implies, users who play this text-based RPG and complete a set of requirements will be rewarded with room voice, along with a large amount of other in-game rewards! There hasn't been a better time to join, so head over there now!
—Dell on Aug 14, 2015 Permalink