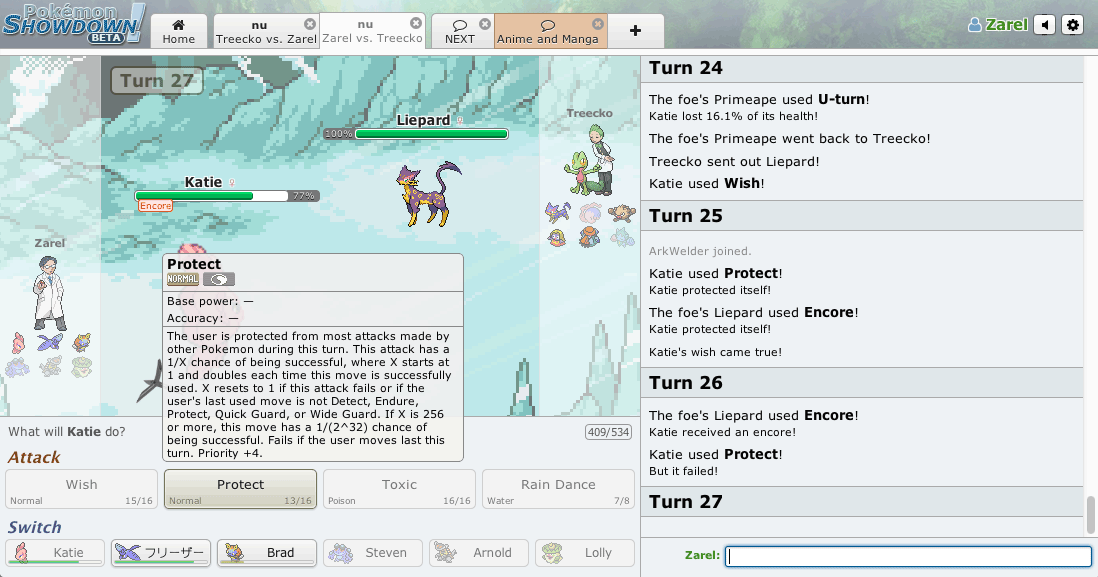 Pokémon Showdown is a Pokémon battle simulator. Play Pokémon battles online! Play with randomly generated teams, or build your own! Fully animated!
Links
Lots of good stuff
We've added the recent ORAS information a whole month before it was expected! Currently all move and stat information is what has been found in the demo. Graphics will be updated frequently between now and the games' full release, and by then these updates will also be applied to tier ladders.
The finals of PSPL II are here! Italiano take on Wifi to decide the winner of what's been a really successful and enjoyable tournament.
The Writing room is having a Halloween-themed contest! Poetry and stories are accepted, with prizes for both.
—Scene on Oct 19, 2014 Read more / comments
Help Room
As you may have noticed, we now have a dedicated Help room! It's highly recommended you check it out, as this room will help you find global staff members much more easily for issues pertaining to the server community.
If you're interested, this room also intends to encourage users to help others with general PS questions. Here we aim to service users as efficiently as possible, so if you think you have what it takes to participate, don't hesitate to lend a hand!
—Detective Dell on Oct 18, 2014 Read more / comments