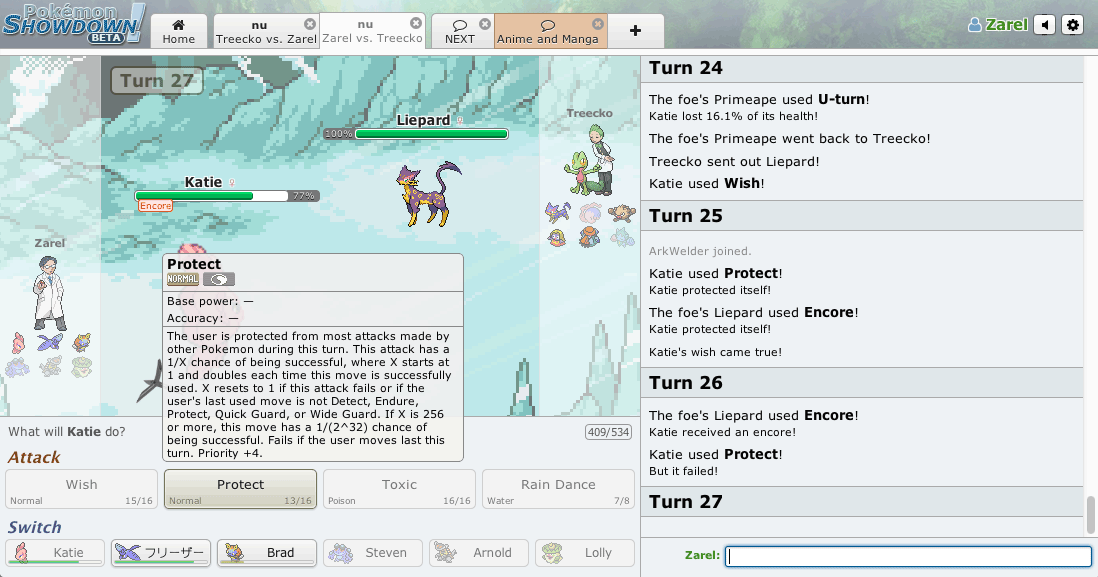 Pokémon Showdown is a Pokémon battle simulator. Play Pokémon battles online! Play with randomly generated teams, or build your own! Fully animated!
Links
The Player: Issue #10
The Player launches its 10th Issue! In this significant and very unique issue, we uncover exciting new content, and the departure of one of the co-founders of The Player, Vacate. For this issue, he releases an article of The Player itself, where we learn about its foundation, how it's progressed since, and what it's become as of today. We wish him the best in all of his future endeavors!
—Dell on Mar 25, 2015
Seasonal: Super Staff Bros.
In this month's seasonal, we introduce something that's one of its kind: Super Staff Bros.! It's a new metagame made by the staff that features each staff member's (and some ex-staff) custom Pokemon, including custom abilities, movesets, items, and a special signature move that contains some kind of unknown power or effect.
In addition, each Pokemon have very unique dialogue during switch-ins, phrases, and sometimes through use of signature moves. There are many more custom effects, all of which are waiting to be seen as you try out this awesome new format!
—Dell on Mar 9, 2015